Special Needs Dentistry in San Jose, CA
Each patient has his or her own set of special needs, but some children and adults have special medical, physical or mental conditions that require special needs dentistry. A special needs dentist utilizes adaptations to dental care beyond routine. Special needs dentistry includes accommodating patients with needs in treatment rooms and planning preventive special dental care to prevent dental disease. As a special needs dentist, your dentist should maintain the knowledge and skill to provide special needs dental care to patients with disabilities.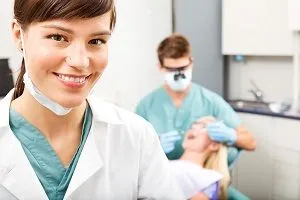 Some of the conditions that require special needs dentistry, include:
Autism and autism spectrum disorders
Attention Deficit Hyperactivity Disorders (ADHD)
Mental Challenges
Seizer Disorders (Epilepsy)
Cerebral Palsy (CP)
Down Syndrome
Asthma
Muscular Dystrophy
And an array of other conditions
Special needs dentistry addresses the specific problems that affect patients with disabilities and provides the special needs dental care needed to prevent dental disease. A dentist who specializes in special needs has the experience and patients to provide such a level of care.
If you would like more information about special needs dentistry, call Sikka Dental at (408) 259-1280 today!