Elderly Dentist in San Jose, CA
It should come as no surprise that as we get older our oral health has different needs and requires specific care in order to prevent certain problems from arising. Of course, this also means having a dentist that understands exactly what you and your smile require to remain healthy. Here at Sikka Dental, we strive to provide our mature patients with the tailored, comprehensive dental care and treatments they require each and every time they visit us.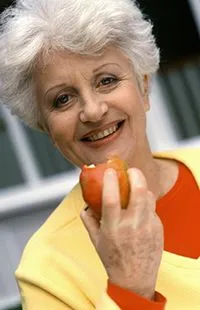 One way in which Sikka Dental does this is through the variety of tooth replacement options we offer. While tooth loss isn't something that most people want to think about, let alone deal with, it is something that happens to millions of Americans (and it's an issue that's quite common among seniors). If you are missing one or more teeth it's important that you turn to a dentist as soon as possible to replace the missing teeth and to prevent further complications.
Here at Sikka Dental, we understand that every patient that walks through our doors has different lifestyles, needs, budgets and health issues. This is why we offer everything from dentures to bridges to dental implants, because we know that tooth loss doesn't always come with just one solution. Healthy individuals who can undergo surgery may choose dental implants because they are as close as you can get to natural teeth and they could last the rest of your life. Of course, some patients can't undergo surgery or would prefer not to. In this case, dental bridges or even dentures may be a better solution.
There are other oral health issues that are more prevalent in older individuals, as well. If you are taking certain medications then you may be dealing with chronic dry mouth. In fact, there are many medications out there that can cause this pesky symptom. While it might seem minor this is something that shouldn't go ignored. A persistent dry mouth can also lead to gum recession, which can increase your risk for cavities around the roots of the tooth. Our dental team can provide you with specific tips and at-home care to help combat your dry mouth to reduce the risk of cavities, as well as changes in your gum tissue.
You might not realize this, but certain systemic health problems also produce oral symptoms. This means that visiting your dentist for routine checkups every six months is particularly imperative for older individuals, as this simple checkup could detect heart or liver disorder, dietary deficiencies, diabetes, osteoporosis, arthritis and even some autoimmune disorders. If you are dealing with certain long-term health problems such as diabetes or heart disease it can also increase your chances of gum disease and other oral health problems. This is why it's important that you have a dentist that is aware of these issues and can provide you with the customized treatment plan and care you need to promote a healthy smile and a healthy body.
Make your oral health a priority! Call Sikka Dental in San Jose, CA today at (408) 259-1280!